In today's volatile business landscape, adaptability and creativity are more crucial than ever. It is no longer possible-or even desirable-to learn one set of job skills and to work your way up the ladder. The business leaders of our future must anticipate change to create their own opportunities for personal satisfaction and professional success.
We unlock children's ability as solvers of complex problems, risk takers and visionaries. Preparing children to excel in the workforce.
Happiness Makers has developed a methodology used by designers to help your child solve complex problems. We designed our curriculum with reference from the WSQ National Competency Standard*. Our workshop teaches your children a step-by-step guide to unleashing your creativity, putting the people they serve at the centre of their design process to come up with new answers to difficult problems. Children collaborate, communicate, ideate, problem solve, become empathetic, and learn to persevere. These concepts are the foundation of education. The programme allows space for children to make mistakes and generate ideas through kids activities that allow them to observe, imagine, make and improve ideas. In the process of these activities, children see for themselves what works, what does not, and think of ways to improve things.
Our workshop emphasis in making. Make is the central part of being a human. It is the core of how we learn, it is a center of how we are able to form relationships with people. Collaborate with everyone, test out ideas and express ourself. Fail often to come out with something original. Fail in order to move forward. Thomas Edison once said: " I haven't failed. I've just found 10000 ways that won't work."
Many of us were taught in school that critical thinking was the only way to solve problems. That type of approach is great for closing them down — not so great for trying to opening them up. That's where design thinking comes in, allowing children to use their imaginations to explore problems. They can go on tangents, exploring different solutions to a given problem. We apply Design Thinking: A Human-Centered Approach to Innovation into our workshop, redesigned in such a way that it is easy to understand and apply. We digest it, draw out the essence. We also combine with other interesting creative tools to make it even more engaging.
There are endless succession of failed projects. The core problem lies in mismatched expectations, poor communication, and a host of other non-technical causes. We teach your child a methodology that helps structure team interactions to cultivate greater inclusiveness, foster creativity, and align participants around specific goals and results.
We strive to provide a stimulating environment where your child can learn through play, exploration and making, to discover his or her huge potential.
THROUGH THIS PROGRAMME, YOUR CHILDREN CAN FINALLY BEGIN TO:
1. Cultivate greater inclusiveness, foster creativity, deepen empathy, and align them around specific goals and results.
2. Be comfortable in expressing their opinions
3. Use their imaginations to explore problems. They can go on tangents, exploring different solutions to a given problem.
4. Discover the opportunities that everyone cannot see.
5. Improve their observation skills.
6. Not being overly sensitive to criticism but seeing it as an opportunity instead.
7. Foster a culture that embraces questioning, inspires frequent reflection in action, celebrates creativity and creates visual sense.
8. Viewing failure as a gift. Part of the workshop is about failing fast and failing forward.
9. Our workshop help kids use curiosity, empathy and play to change the world
10. The ability in finding more valuable problems to solve
*WSQ National Competency Standard. Why WSQ competency standard? We are trained and certified in the Diploma in Adult and Continuing Education which covers topics like assessment, curriculum development and instructional design based on national standard. Benefits of the standards are:
An occupational and competency-based system.
Assessment and certification are based on ability to demonstrate the industry's required capabilities
Qualifications and certifications are based on Industry-agreed standards
WSQ qualifications are comparable to credentials issued by international and local awarding bodies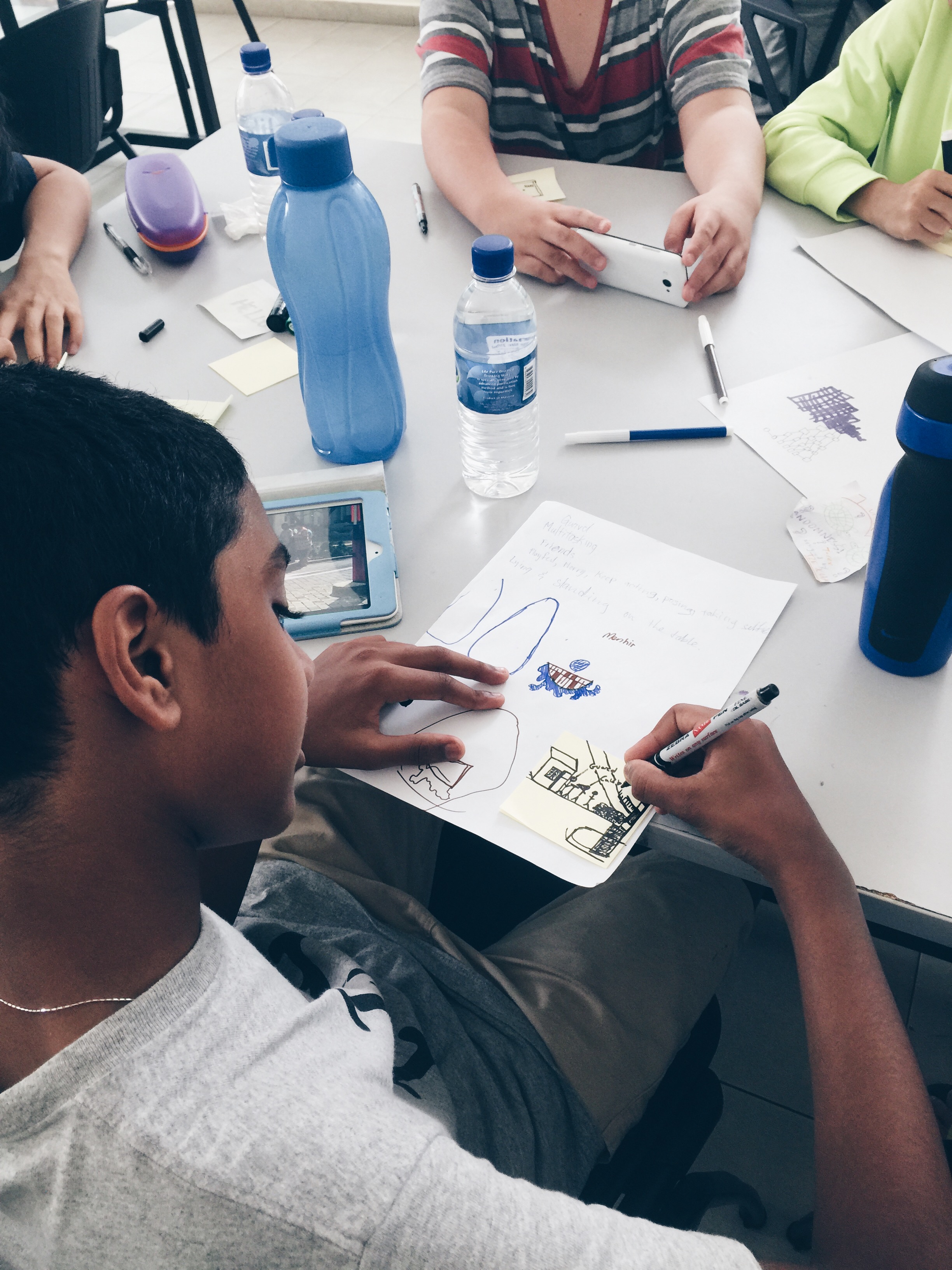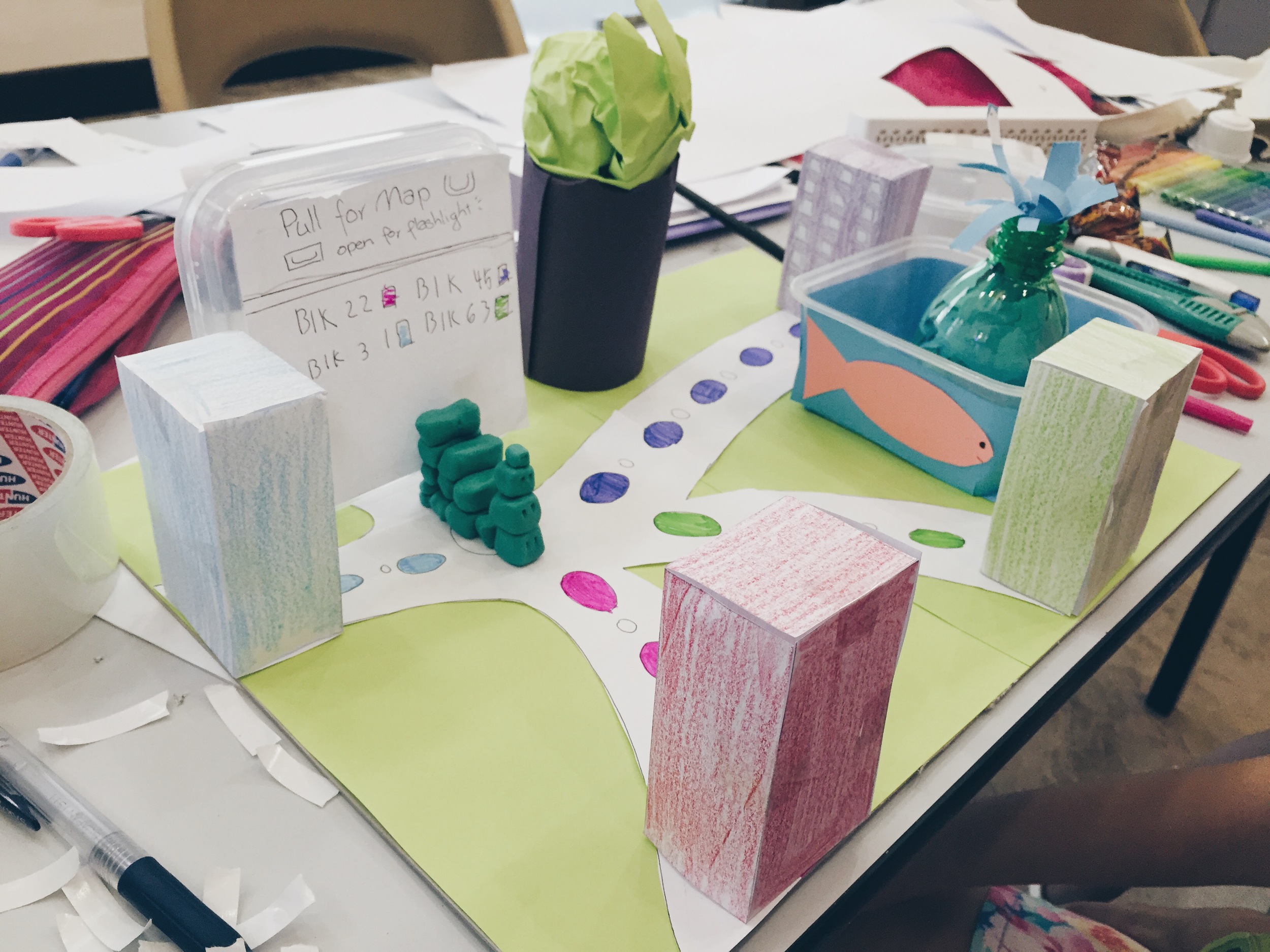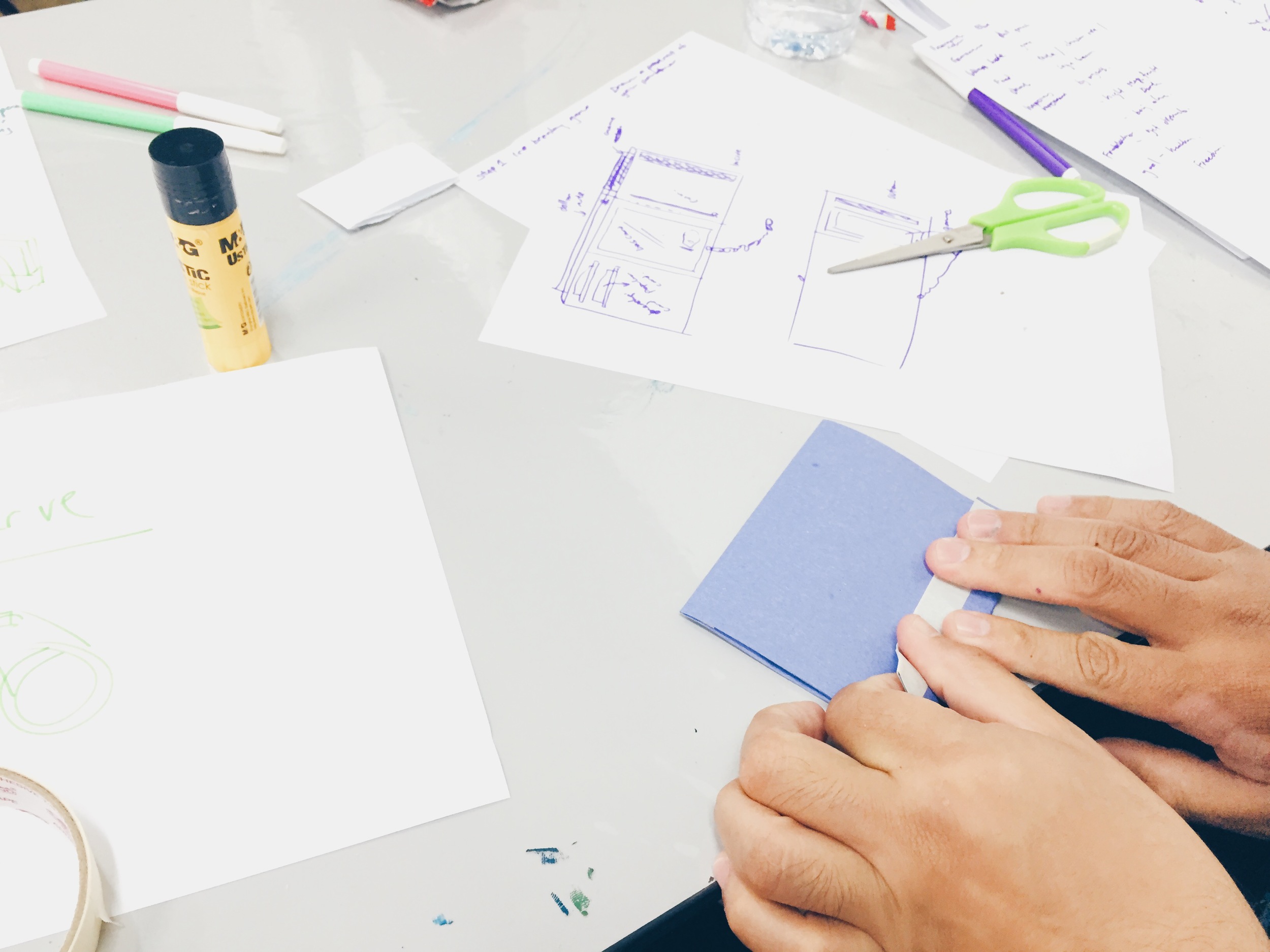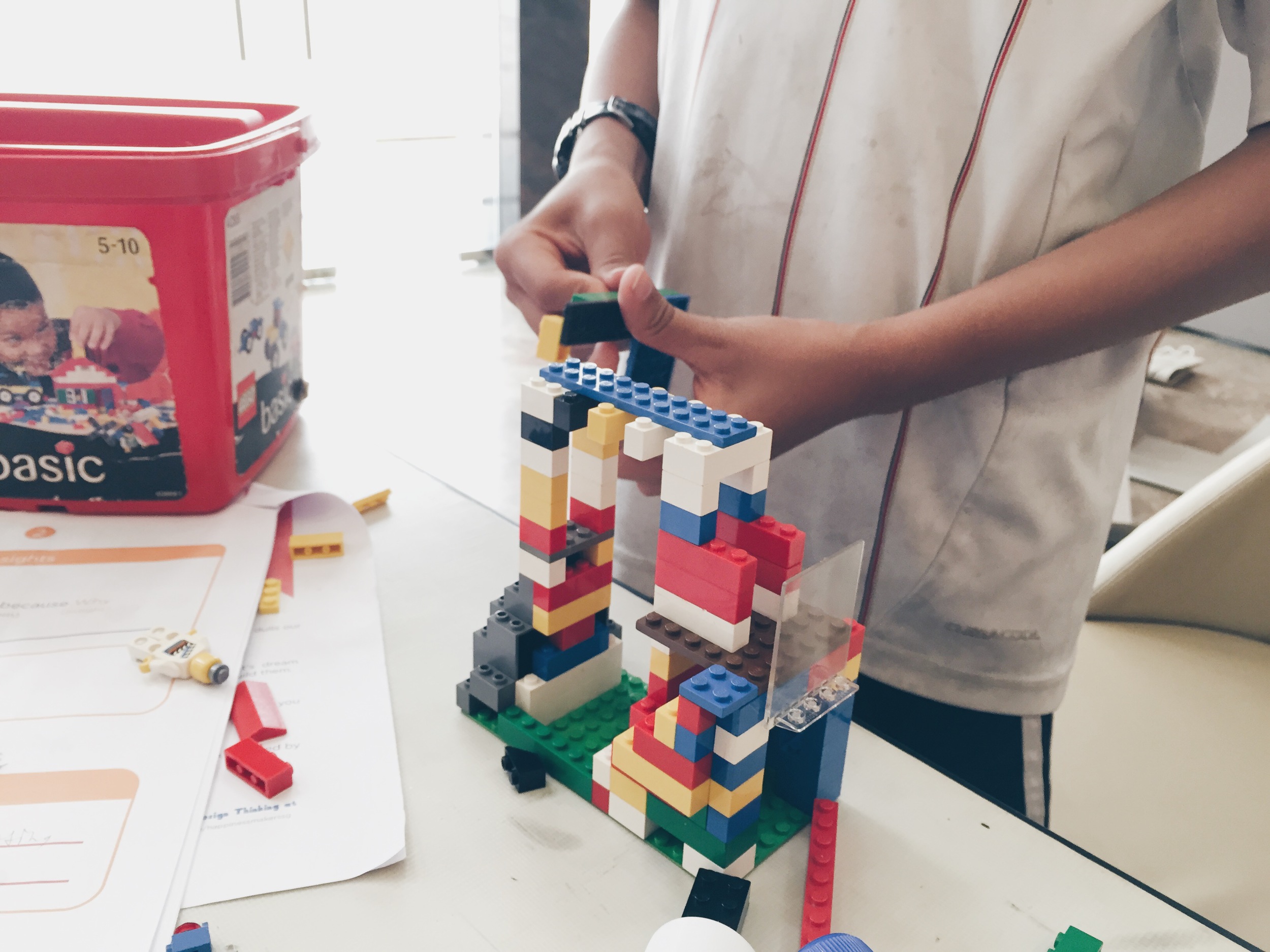 TESTIMONIAL
Maya (Primary 3): I like doing the worksheet and making things for the blind people. I've learnt how blind people feel because of this workshop.
Eleanor Lee (Primary 3): I like making stuff, trying out ways to help people and try out new things.
Lee Yoon Rou (Primary 3): I like that it is very interesting and fun to make.
Annabelle Siow (Primary 3): I like that we could work together and understand more about the people.
Rebecca (Primary 3): I like the part where we make. It is fun.
Yan Ling (Primary 3): I like about this workshop because I have so much fun and I wish there are more programme like this.
Vera Poh: The workshop opened my eyes. I am having so much fun.

Nicole Tham: I have a better understanding about the importance of collaboration and it is ok to fail during the process.

Tze Xuan: I learned a lot of things, how to think and solve problems in a brand new creative ways. I also wish that there will more than 1 outdoor activities.

Vicki Tham: I enjoyed your class so much! I am really looking forward to more of your workshops! Through the workshop, I am able to explore different solutions to a given problem.

Yann: I really enjoyed it. I don't want anything to change. I love the projects and challenge given by instructor.

Sarah: Well organised and easy to understand. I like the videos. Everyone work together rather than 1 person doing most of the stuff.
Leanne: It is fun and I like the presentation format. I love the fact that we can design our own solution.
Chanel: Really fun, love it!
Joella Teo: I like the making section.
Ethan: I learn a lot of things.
Jared: I liked the workshop because I can expand my imagination.
Nicodemus Tan: I am able to observe people and design it base on their feelings.